Spokane's Premier Hearing Healthcare Provider
Western Hearing Aid Center
At Western Hearing Aid Center, our mission is here to provide our patients with the finest in hearing evaluation and diagnosis, hearing aids, and hearing protection. We've been in the business of restoring the richness of sound for our patients for over 44 years.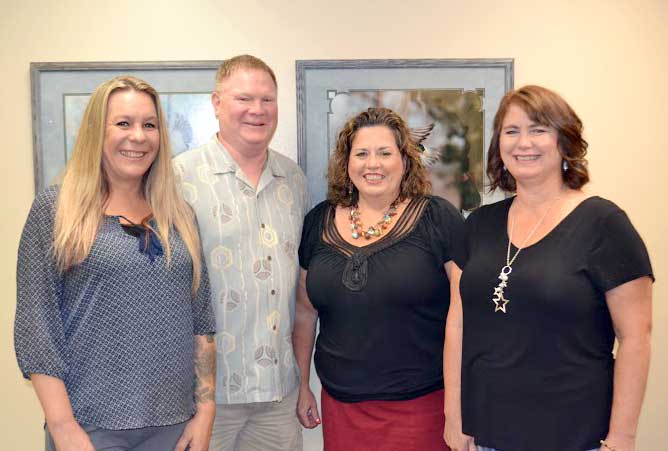 The success of our solutions lies in our combination of compassionate care, cutting-edge technology, and extensive experience. We are a locally owned practice and are proud to offer comprehensive hearing healthcare services to the community.
Our office focuses on making you feel comfortable by providing quality care with a compassionate touch. We honor the needs and priorities of each patient as an individual, and never try to create a "one size fits all" approach. Your hearing loss affects you differently than anyone else, so it's our promise to create hearing solutions that work best for you.
Whether you're in need of a complete hearing evaluation, have a question about your current hearing aids, or find that tinnitus is taking away from your ability to enjoy each day, we're here to help.
Western Hearing Aid Center
Brenda Christenson, AAS, BC-HIS
Brenda is licensed in the State of Washington as well as the State of Idaho as a Hearing Instrument Specialist. She graduated in the top of her class with honors, obtaining her degree from Spokane Falls Community College with an Associate in Applied Science for Hearing Instrument Specialist. She is Nationally Board Certified, and member of Phi Theta Kappa, the Washington Hearing Society, and the International Hearing Society.
Born and raised in Spokane County, Brenda has worked her way up in this industry. She worked for Western Hearing for several years prior to becoming the new owner in 2006. Beyond professional credentials and experience, Brenda cares very much about all the patients at Western Hearing Aid Center and wants to provide you with the best professional service, the latest in amplified technologies and the optimum value for your money.
"The important thing to me, is helping my patients hear better than ever…to the best of their ability…so they can enjoy life. The technology is available; we put it to work for better hearing,"
Wendy Moore

Student in Training
Wendy has been with Western Hearing Aid Center since 2010 as our Patient Care Coordinator. In 2016 she was of the first in the country to be certified as a Dementia Prevention Specialist. Now in addition to all these skills, she is taking on the studies of becoming a certified Hearing Instrument Specialist with intent of graduation in 2021.
"I like to learn. I like to be challenged. But mostly, I am a family person and a communicator. As a person with hearing loss herself, I know the challenges hearing aids offer and the wonderful benefits that can be attained with the right technology and attention to detail in programming. I never expected I would be in this field of work. Now I'm looking forward to the day that I can be the one that knows how to fix other people's hearing challenges."
Vanessa Dorman
Reception
Vanessa joined the team at Western Hearing in February of 2020. She has worked as a Patient Care Coordinator in the medical field for the past 6+ years.
In addition to her full-time job with us, she helps run Dorman Remodel & Construction, which is her family owned business. In her spare time, she enjoys her family and her fur babies at the lake in the sunshine.
"I'm a happy person who likes to work in a happy place. I've found it!"

Douglas Christenson, Audio Loop Solutions
Audio Loop Solutions is a division of Western Hearing Aid Center that works in commercial projects such as churches, public meeting room facilities, senior centers, etc.
Previously to joining the team at Western Hearing Aid Center, Doug worked in the commercial manufacturing industry sales management and traveled worldwide. As that industry phased out American jobs, he moved home to Spokane to care for his aging parents and their farm. He continues to take care of his mother in addition to running Audio Loop Solutions and helping occasionally at Western Hearing.
Doug's team consists of his brother, David Christenson who is our electrical installation guru, and Brenda Drake who handles the education and presentation portion of projects.
"Working with my family is the most fulfilling work I've done. Helping the hard of hearing community to hear better in important group situations has become my passion."
"The important thing to me, is helping my patients hear better than ever…to the best of their ability…so they can enjoy life. The technology is available; we put it to work for better hearing,"